Early Warning To UK Holiadymakers On EU Border System Change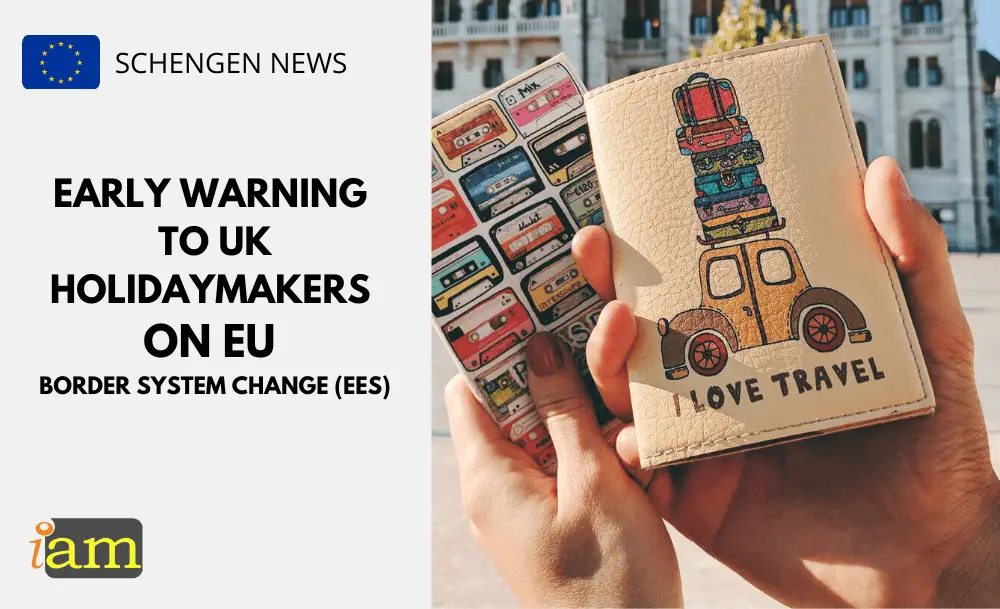 A nine-month warning has been issued to UK holidaymakers planning to travel to the EU later this year.
This is because the process of crosing the border is becoming digitised which could affect their travel and change how the entire process of going on holiday works.
Currently, anyone with a UK passport need to have their passport stamped when they enter and leave EU external border, however, this is set to change in November.
Passports stamps would prove that travellers haven't stayed longer than the visa requirements. UK tourists can travel to countries in the Schengen area for up to 90 days in any 180-day period without a visa.
In a bid to speed up the process and provide more reliable data, an automatic entry and exit system (EES) registering non-EU visitors at airports will be put in place.
The new digital system will register a traveller's name and type of travel document when they cross over an EU external border. It will also register biometric data such as fingerprints and facial images, the date and place of entry and exit and record refusals of entry.
It was originally set to launch in 2022, but was delayed until May 2023 and again until November. Travellers with visa-free access to the Schengen Area will be required to obtain travel authorisation online through the European Travel Information and Authorisation System (ETIAS).
Lithuania Airports Prepared To Implement EES
The EU's new Entry-Exit System (EES) requires new infrastructure and space at border crossing points, and all Lithuanian airports are among the first in Europe to have already made these necessary changes to prepare for the start of the system.
Lithuanian Airports coordinated the implementation of the EES inspection procedure with the specialists of the State Border Guard Service (SBGS), which will manage the system and carry out the inspections later.
The system hardware has been finalised and software installation, as well as configuration, is underway. Once the system, called Robotic Optoelectronic Biometric/Alphanumeric Registration System (ROBARS), is operational, passengers will need to familiarise themselves with the new Lithuanian registration system on the company's website before their arrival.
At the moment, many EU countries and airports are still in the process of implementing automated screening systems and preparing their premises for the EES procedure.
What are your thoughts on this issue? Talk to us in the comment section below. Or if you need more advice on the above, contact us for further travel & immigration advice.
Check out the deals we have found below and tell us your travel plans.
Check out the offers and discounts from:
And because of the pandemic, don't forget to get your travel insurance, which will cover you for flight disruptions and pandemic related matters.
IaM can help with your visa application to Europe, the United States, the UK & other countries
If you need help with a US visa, a UK Visa, or a visa to Europe, including help with appointment booking obligations, IaM can help. For more information and advice on US immigration, UK immigration law and US visa applications or if you need any help or assistance please, reach out to your Visa Coordinator at IaM.
Some of our posts include affiliate links. If you choose to purchase any of these products, we might get a small commission. For more information, check out our TOS.