Canada Extends Expiring Post-Graduate Work Permits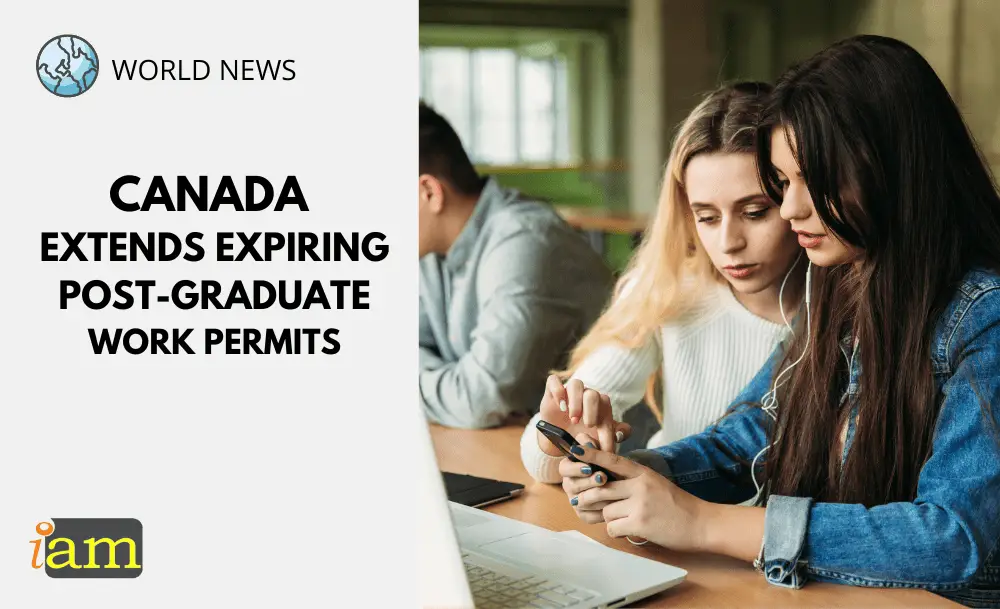 International graduates with work permits that have recently expired or are about to expire will be entitled to remain in Canada for an additional 18 months.
Immigration, Refugees and Citizenship Canada (IRCC) announced on 17 March 2023 that international students with post-graduation work permits (PGWPs) expiring in 2023 will be eligible for an additional 18-month work permit.
Usually, you can't extend your PGWPs which means that PGWP holders who want to stay and work in Canada will typically have to apply for a different type of work permit as it's about to expire. However, public policies introduced in 2021 and 2022 have opened up the possibility of an additional work permit being granted to those with expiring PGWPs.
Starting April 6, post-graduate work permit holders will have the opportunity to extend their visas. Eligible visa holders will receive a message from IRCC instructing them to log into their immigration account and opt-in. 
Additionally, foreign nationals whose PGWP expires in 2023 and those who already extended or were eligible to extend their visas under a similar policy announced in 2022 will be able to apply for an extension.  
"Those with expired work permits will be able to restore their status, even if they are beyond the 90-day restoration period, and will receive an interim work authorization while awaiting processing of their new work permit application."

IRCC Stated
Pathway To Residency In Canada
IRCC estimates that approximately 127,000 PGWPs expire in 2023. Of these, 67,000 have already applied for permanent residence and will not need to extend their work permit through this initiative.
The initiative enables eligible international graduates to extend their work permits, increasing their chances of gaining Canadian work experience and the possibility of permanent residency.
IRCC estimates that immigrants will contribute entirely to the growth of Canada's labour force and have the potential to represent 50% of the country's population by the next decade.
Canada is not the only country that offers extensions for international graduates to stay after graduation. New Zealand also offered open work visas to retain and attract international students who were affected by the Covid-19 pandemic.
To know more about the countries that offer post-study visas to international graduates, check our blog post here.
What are your thoughts on this issue? Talk to us in the comment section below. Or if you need more advice on the above, contact us for further travel & immigration advice.
Check out the deals we have found below and tell us your travel plans.
Check out the offers and discounts from:
And because of the pandemic, don't forget to get your travel insurance, which will cover you for flight disruptions and pandemic related matters.
IaM can help with your visa application to Europe, the United States, the UK & other countries
If you need help with a US visa, a UK Visa, or a visa to Europe, including help with appointment booking obligations, IaM can help. For more information and advice on US immigration, UK immigration law and US visa applications or if you need any help or assistance please, reach out to your Visa Coordinator at IaM.
Some of our posts include affiliate links. If you choose to purchase any of these products, we might get a small commission. For more information, check out our TOS.