EU's Entry/Exit System to Worsen UK-French Border Congestion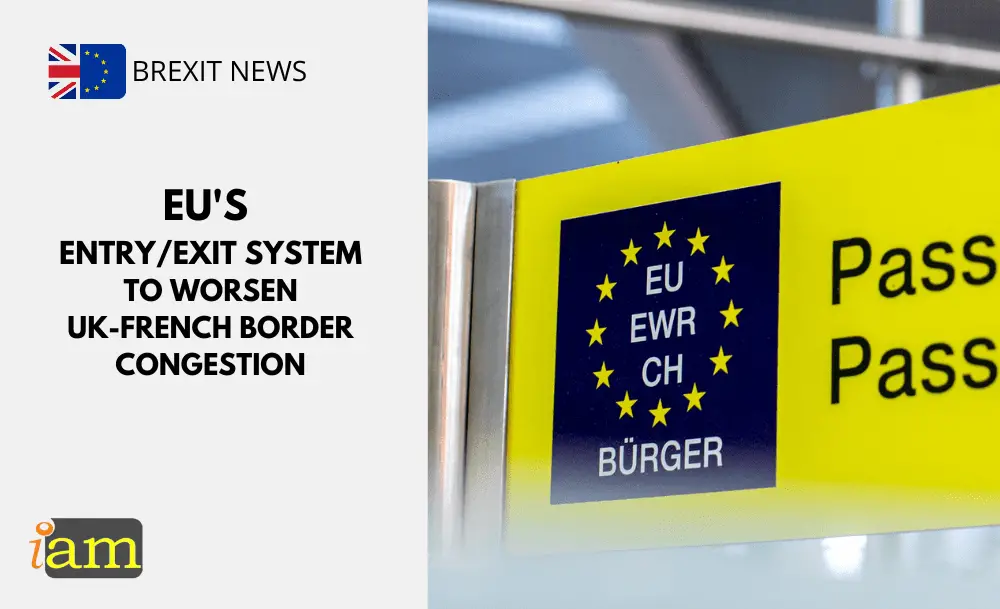 According to a new report, UK passengers waiting at the French border may anticipate their wait to more than double when digital inspections for non-EU travellers are implemented.
Because of the Entry/Exit System (EES), millions of non-EU travellers will have their pictures taken and fingerprints collected and stored on the EU's database. The approach is intended to make border crossings easier, but data must be collected for each non-EU travellers.
Though the system will replace the manual stamping of passports, a report by the Cour des Comptes, France's public finance watchdog, estimated the initial registration of travellers into the system will at least double the queuing time. After passing through the kiosks, travellers will need to show their passports to border officials.
The report suggests that potential disruption could cause more people to travel across the continent by plane.
More than 500 "data kiosks" and 250 tablets have been ordered by France to process travellers, including passengers in their cars on ferries, in the hope that queues at airports, stations and ports will be reduced when the EU's Entry/Exit System begins.
Trials have suggested that the new system could add two minutes to each person passing through the border, whether arriving by air or sea.
After Brexit, UK travellers entering the Schengen area are classified as non-EU traveller and will need to comply with data and documents collection.
The scheme isn't coming into play just yet, and it's already been delayed a couple of times. It's now thought that the EU is waiting until after the Paris Olympics 2024 before launching the scheme. 
It looks like its eventual implementation is inevitable though, so prepare yourself for some pretty long queues. 
What are your thoughts on this issue? Talk to us in the comment section below. Or if you need more advice on the above, contact us for further travel & immigration advice.
Check out the deals we have found below and tell us your travel plans.
Check out the offers and discounts from:
And because of the pandemic, don't forget to get your travel insurance, which will cover you for flight disruptions and pandemic related matters.
IaM can help with your visa application to Europe, the United States, the UK & other countries
If you need help with a US visa, a UK Visa, or a visa to Europe, including help with appointment booking obligations, IaM can help. For more information and advice on US immigration, UK immigration law and US visa applications or if you need any help or assistance please, reach out to your Visa Coordinator at IaM.
Some of our posts include affiliate links. If you choose to purchase any of these products, we might get a small commission. For more information, check out our TOS.