Brexit: Less Than 30 Days to Apply for Post-Brexit Residency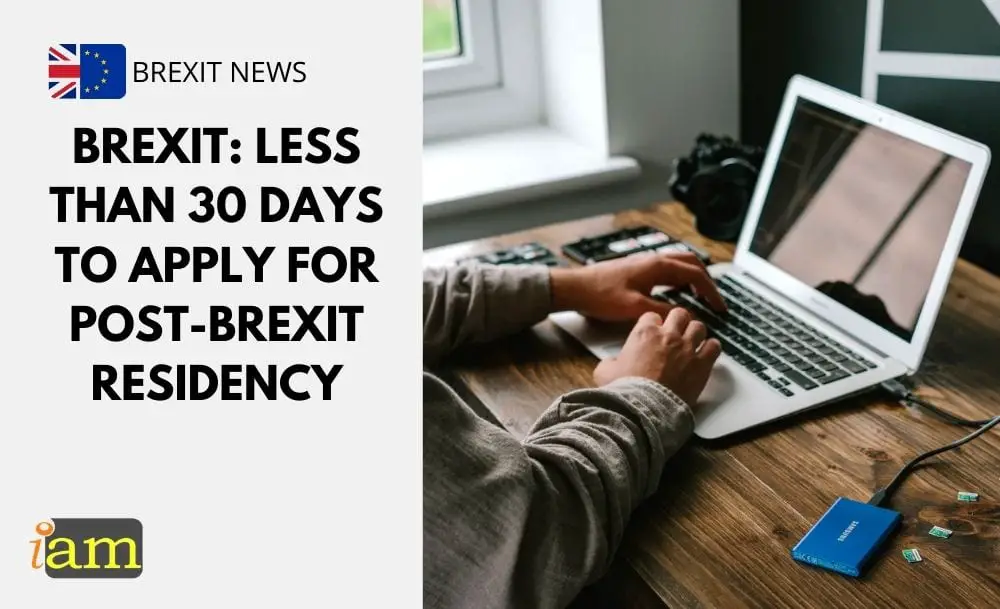 British nationals who have moved to France, Latvia, Luxembourg and Malta have until 30 June to ensure they retain their rights to remain in the EU. The same applies to EU nationals who want to continue to live in the United Kingdom.
Under the terms of the Brexit, EU citizens already living in the UK and British nationals living in the EU by the end of 2020 can remain with guaranteed rights, with the right to apply for permanent residence after 5 years.
According to reports, tens of thousands of British nationals living in the European Union face a looming deadline to secure their post-Brexit residency rights. A bid to extend this deadline had been previously rejected in March.
Calls to Apply Now
Campaigners for EU nationals living in the UK and British citizens living on the continent have issued calls for people to act now to secure their post-Brexit residency status before application deadlines expire at the end of June.
The group representing EU27 citizens in the UK, the3million group, tweeted on to say that it was the final month to apply to the EU Settlement Scheme.
📢📢 It's the final month to apply to the EU Settlement Scheme.

1 July everything changes for those who've not applied.
🔹no right to work
🔹no right to rent
🔹NHS charges for non-emergency hospital treatment

Please apply and tell others.

Short thread with useful links ⬇️

— the3million (@the3million) June 1, 2021
Failure to do so would mean that from 1 July, people would lose essential rights they had enjoyed up to now such as the right to work or receive some hospital treatment.
A group campaigning for British nationals living in the EU, British in Europe, also took to Twitter to remind those living in France, Luxembourg, Latvia and Malta that they have until 30 June to apply, or "face waking up as undocumented immigrants" the next day.
🚨The application deadline is approaching fast for UK nationals resident before 01/01/2021 in:

🇫🇷France, 🇱🇺Luxembourg, 🇱🇻Latvia and 🇲🇹Malta

👉Apply NOW so you don't risk losing your rights. pic.twitter.com/C2ewLQK8M7

— British in Europe (@BritishInEurope) June 1, 2021
The Netherlands has extended its deadline to 1 October while over a dozen EU countries like Portugal are implementing systems automatically granting a residence status for British nationals lawfully living in the EU before the end of 2020.
EU Settlement Scheme
British Nationals Living in the EU
Regarding British nationals living on the continent, a joint EU-UK report on the implementation of residence rights published in April found that fewer than half of all UK nationals living in France and Malta had applied for and received a decision on their applications.
Nearly 1 in 5 people living in countries with a 30 June deadline had not even applied, figures which British in Europe described as "shocking and should be a wake-up call" to member states.
It criticises EU countries for failing to deliver on pledges contained in the Brexit divorce deal to provide adequate information and raise awareness among British residents and calls on the EU and the UK to recognise their responsibilities towards them.