Unlock The Secrets of Happiness Courtesy of Finland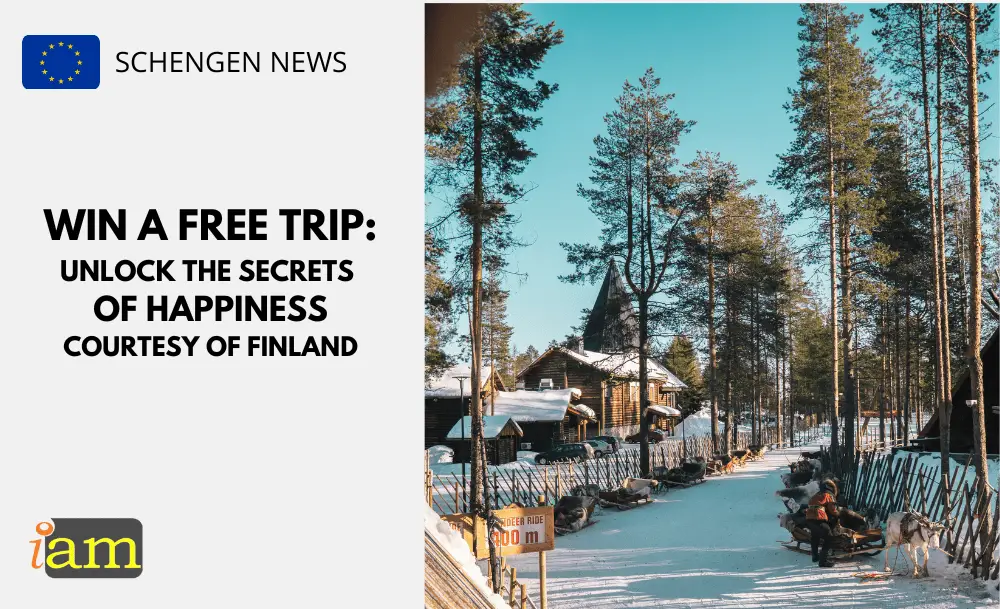 Finland has been named the happiest country in the world for the sixth time.
The United Nations Sustainable Development Solutions Network has just released the "World Happiness Report 2023," and Finland has claimed the number one spot. The report takes into account numerous variables, including income, mental and physical health, and societal generosity.
The Nordic country has managed to retain its title as the world's happiest country for six consecutive years, despite the challenges of recent times, including pandemics, conflicts, and financial pressures, according to the latest reports.
Free Trip To The Happiest Country
Finland has announced that it will share its secret recipe for joy through a competition. 
Interested individuals are required to successfully complete a social media challenge on or before 2 April 2023. 
The top ten participants will receive a fully-funded opportunity to attend a four-day Masterclass of Happiness at the magnificent Kuru Resort, a serene retreat nestled in the picturesque Lakeland region of Finland.
Participants can attend sessions that include nature-based crafts, nutritional food options for both physical and mental wellness, forest and lake-based exercises for a holistic fitness routine, and the use of calming sounds and music, all conducted under the guidance of experienced Finnish experts.
How to Join The Competition
To be in with a chance of winning a free trip to Finland head to the country's official tourism website, Visit Finland.
After entering your details, you'll be prompted to enter the social media competition via Instagram or TikTok.
Applicants must create a piece of content on why they believe they may "secretly be a Finn" and why they want to join the trip.
Participants can apply solo, or pair up with a friend, relative, or partner.
Applications close on 2 April and the 10 lucky winners will be announced publicly on Visit Finland's social media channels on 2 May. The trip will set off on 11 June 2023.
There are no nationality restrictions for entering the competition, but you must be at least 18 years old and a confident English speaker. Applicants must agree to be filmed during the trip and the material will be used in Visit Finland's communications and advertising.
What are your thoughts on this issue? Talk to us in the comment section below. Or if you need more advice on the above, contact us for further travel & immigration advice.
Check out the deals we have found below and tell us your travel plans.
Check out the offers and discounts from:
And because of the pandemic, don't forget to get your travel insurance, which will cover you for flight disruptions and pandemic related matters.
IaM can help with your visa application to Europe, the United States, the UK & other countries
If you need help with a US visa, a UK Visa, or a visa to Europe, including help with appointment booking obligations, IaM can help. For more information and advice on US immigration, UK immigration law and US visa applications or if you need any help or assistance please, reach out to your Visa Coordinator at IaM.
Some of our posts include affiliate links. If you choose to purchase any of these products, we might get a small commission. For more information, check out our TOS.