EU Countries Which Granted The Most Resident Permits To Americans In 2022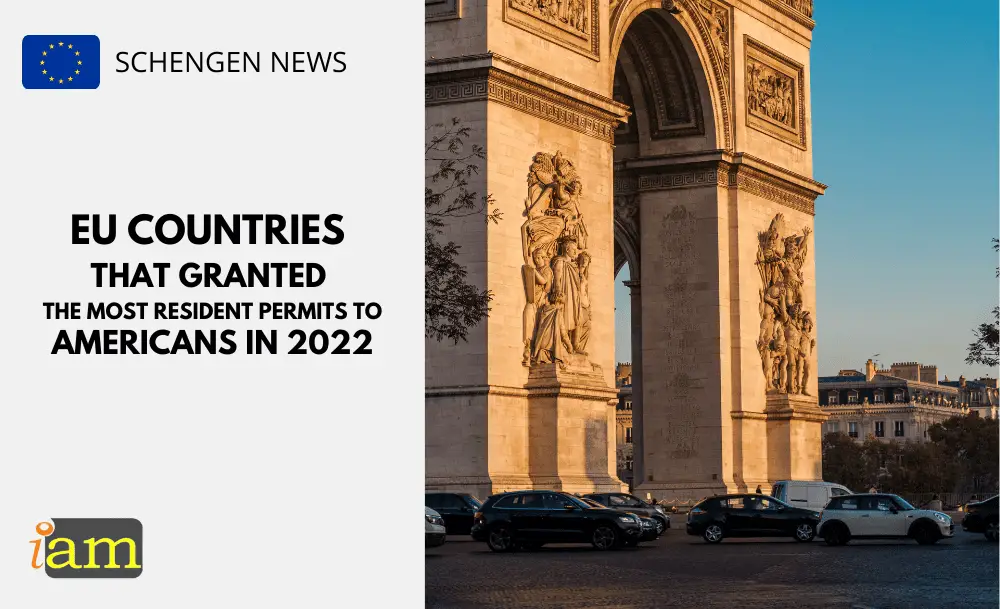 Concerns about inflation, rapidly rising housing costs, and an increasing availability of remote work are just some factors that influence a significant number of Americans to move to Europe. This trend isn't solely for temporary visits but for permanent relocation.
Recent statistics reveal that over 75,000 Americans have been issued residence permits by countries within the European Union/Schengen Area.
According to the figures provided by the EU's statistical office, Eurostat, a total of 76,221 US nationals were granted residence permits by the EU/Schengen countries last year.
While Europe was historically perceived as a challenging destination for foreign job relocations, the impact of current labour shortages in numerous countries and an open door policy for remote workers has prompted certain European governments to streamline the process of obtaining work visas and resident permits for non-EU citizens.
The prospect of acquiring residency holds a significant and appealing allure for individuals considering a move to Europe.
Where are Americans Moving To?
Among all EU nations, data indicate that in the year 2022, France, Spain, and Germany emerged as the top countries granting the highest number of residence permits to Americans.
France granted a total of 12,220 residence permits to Americans in 2022. France is followed by Spain, which granted 11,156 residence permits, and Germany, which granted 9,367 residence permits to Americans last year. 
In addition to the three countries mentioned above, others also granted a high number of residence permits to Americans.
Data provided by Eurostat shows that the top ten list of EU/Schengen countries that granted the highest number of residence permits to Americans last year also consists of the Netherlands, Italy, Denmark, Switzerland, Ireland, Portugal, and Czechia.
On the other hand, Lithuania and Liechtenstein granted the lowest number of residence permits to Americans last year. They granted only 54 and 27 residence permits to Americans in 2022, respectively.
What are your thoughts on this issue? Talk to us in the comment section below. Or if you need more advice on the above, contact us for further travel & immigration advice.
Check out the deals we have found below and tell us your travel plans.
Check out the offers and discounts from:
And because of the pandemic, don't forget to get your travel insurance, which will cover you for flight disruptions and pandemic related matters.
IaM can help with your visa application to Europe, the United States, the UK & other countries
If you need help with a US visa, a UK Visa, or a visa to Europe, including help with appointment booking obligations, IaM can help. For more information and advice on US immigration, UK immigration law and US visa applications or if you need any help or assistance please, reach out to your Visa Coordinator at IaM.
Some of our posts include affiliate links. If you choose to purchase any of these products, we might get a small commission. For more information, check out our TOS.